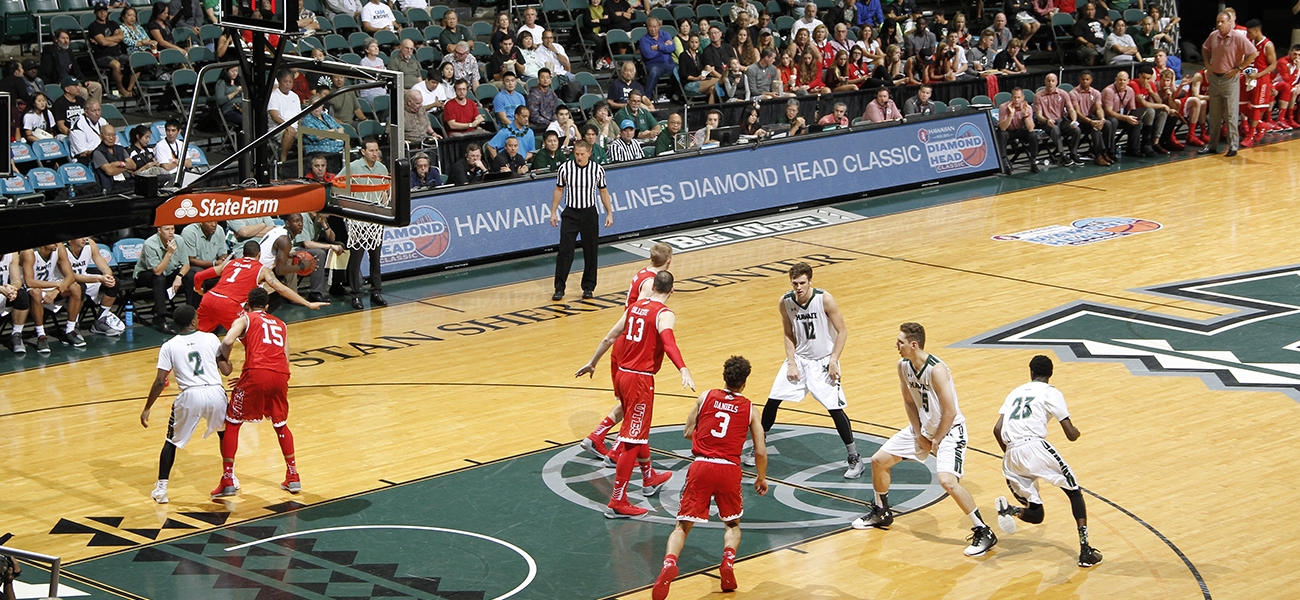 Tickets
Thank you for your interest in the 2019 Hawaiian Airlines Diamond Head Classic. This year's tournament will include two NCAA Tournament teams from a season ago, Washington and Houston, along with host Hawai'i, Ball State, Boise State, Georgia Tech, Portland & UTEP.
Coaches vs Cancer
Click Here to purchase tickets to the 4th annual Coaches vs Cancer fundraiser!
Purchase Tickets
Official VIP Gameday Hospitality Packages
Upgrade your game day experience with an Official Game Day Experience package from PrimeSport!
View Hospitality Packages
Ticket Pricing
All Tournament Packages
Lower Level Package
$110.00
Upper Level Package
$70.00
Reserved Session
Session 2, Session 4, Session 5 and Session 6
Individual (lower level)
$30.00
Individual (upper level)
$18.00
Individual Senior Citizen (65+) (upper level K-P, CC-GG)
$10.00
Individual Students (4-18 and college students with valid I.D.) (upper level K-P, CC-GG)
$10.00
GENERAL ADMISSION
SESSION 1 AND SESSION 3