2021 Phil Knight Invitational Matchup Announced
---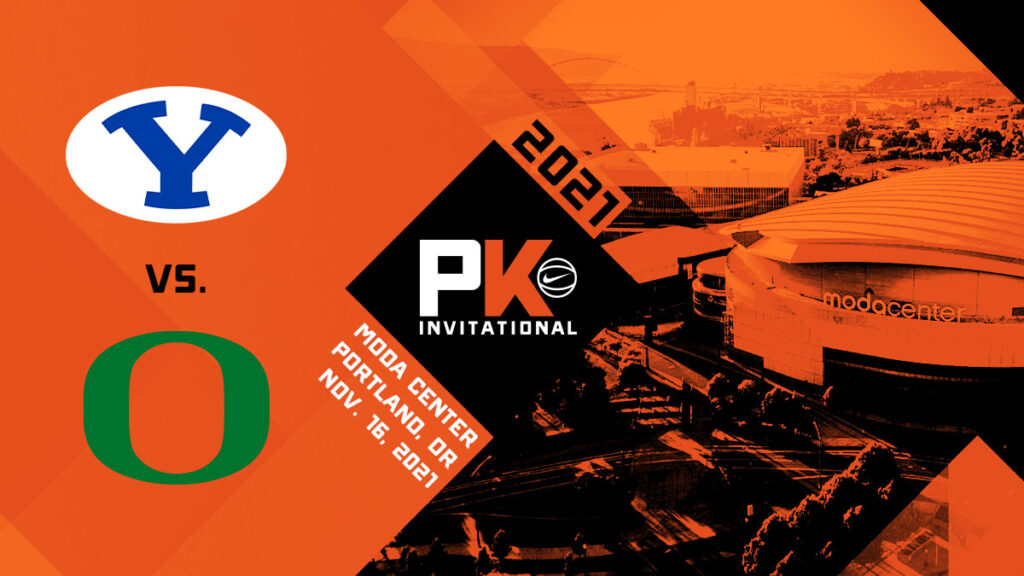 Tickets on sale October 1 at 10:00 a.m. PT
WHAT
Phil Knight Invitational 2021
WHEN
Tuesday, November 16, 2021 – 7:00 p.m. PT
WHERE
Moda Center – Portland, Ore.
WHO
ESPN Events and the Rose Quarter are excited to unveil the 2021 Phil Knight Invitational (PKI), returning to Moda Center on November 16. This year's men's basketball matchup will feature Brigham Young University (BYU) and University of Oregon.
Fans can anticipate an excellent game as both teams are coming off an NCAA Tournament appearance, with Oregon advancing to its fourth Sweet 16 in the last five seasons. Both teams are also projected to reach the NCAA Tournament again this season, with ESPN's latest Bracketology tagging Oregon as a no. 6 seed and BYU a no. 11 seed. The game will air on ESPN.
PKI will continue to honor Nike co-founder and 2012 Naismith Memorial Basketball Hall of Fame inductee Phil Knight and his contributions to college basketball.
Please visit pkinvitational.com for more information.
TICKETS
Tickets will go on sale October 1 at 10:00 a.m. PT. Tickets can be purchased from Ticketmaster at www.ticketmaster.com. Tickets can also be purchased online at www.rosequarter.com.