Fenway Sports Management and ESPN Events Officially Introduce "The Fenway Bowl"
---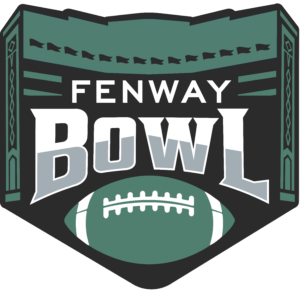 Multi-year partnership between Fenway Sports Management and ESPN Events ushers in new tradition for college football at the iconic home of the Boston Red Sox
Fenway Sports Management (FSM), ESPN Events and the City of Boston today officially introduced the "The Fenway Bowl," an annual college football bowl game at Fenway Park featuring a matchup between two of the game's top conferences. The new addition to the NCAA bowl lineup will feature teams from the American Athletic Conference (AAC) and Atlantic Coast Conference (ACC) and is set to kick-off at the home of the Boston Red Sox beginning in 2020. Part of a multi-year partnership between ESPN Events and FSM, the sales, marketing and special events arm for Fenway Sports Group's elite portfolio of sports properties, "The Fenway Bowl" will mark the first time that a college football bowl game will be played in front of the "Green Monster," ushering in a new football tradition at Fenway Park.
"We're proud to announce that Fenway Park will host this prominent new addition to the NCAA bowl lineup that will provide New England sports fans with the opportunity to experience first-hand all the excitement, glory, pageantry and top-flight competition that embodies the college football bowl season," said Red Sox President & CEO Sam Kennedy. "Producing dynamic events of this caliber is precisely what our ownership group envisioned when they made the commitment to reestablish the ballpark as a year-round venue that showcases the very best in competitive sports and entertainment. We look forward to working with the American Athletic and Atlantic Coast Conferences, ESPN Events and Mayor Walsh and his team to ensure these games are a memorable experience for the student-athletes, the coaches, and our fans."
Team selections for the bowl will take into account a number of factors, including regular season win-loss record and geographic proximity, as well as previous appearances and matchups. The game will be jointly produced by FSM and ESPN Events, and will be televised by ESPN.
"We are proud to be working jointly with FSM to bring teams from these two great conferences to historic Fenway Park," said Clint Overby, vice president, ESPN Events.  "Fans and teams alike will have an opportunity to experience some of the very best that Boston has to offer, while bringing a new tradition to the city with the Fenway Bowl."
The American Athletic Conference is comprised of 13 schools across the East Coast, Midwest and Southwest. The American Athletic Conference has seven annual bowl tie-ins with UCF claiming spots in a New Year's Six bowl the past two years. The Atlantic Coast Conference now in its 66th year of competition with 15 members, has 10 bowl tie-ins on an annual basis and is home to the reigning national champion Clemson Tigers.
"There are few venues in sports that hold as much history and tradition as Fenway Park, and to host a bowl game in this iconic setting is special. It will be an exhilarating experience for our student-athletes, coaches, alumni and fans." said AAC commissioner Mike Aresco.
"We are proud to be part of the annual Fenway Bowl as it will be a unique and enjoyable experience for the ACC, our football program and fans," said ACC Commissioner John Swofford. "Both Boston and Fenway Park are iconic destinations and we look forward to working with each of the outstanding partners that are associated with this opportunity."
Fenway Park has a long history with football dating back to its opening in 1912. The ballpark was commonly transformed to the gridiron for high school and college football games throughout the early 20th Century and was home to the Boston Patriots from 1963-68. In November 2015, football returned to Fenway Park for the first time since 1968 when Notre Dame hosted Boston College in their Shamrock Series game. In 2017, the Fenway Gridiron Series presented by Your Call Football included three collegiate football games featuring six of New England's major college programs and a series of high school football games. In 2018, Fenway Park played host to the 135th rendition of "The Game" between Harvard and Yale.
"In recent years, Fenway Park has hosted six Division I football games, including two of the sport's most prominent series, the Notre Dame Shamrock Series and the 135th edition of 'The Game' between Harvard and Yale, and this exciting new bowl game marks the culmination of our efforts to bring gridiron glory back to Fenway Park," said Fenway Sports Management President Mark Lev. "We're excited to collaborate with the talented team at ESPN Events to produce a marquee event of this magnitude that will solidify the ballpark's reputation as a dynamic, year-round multi-purpose venue that's a go-to destination for a wide array of major sporting events."
"There's no better place for sports than Boston, and we look forward to this new tradition at Fenway Park," said Boston Mayor Martin J. Walsh. "Boston is a world-class city and we look forward to welcoming the schools, alumni and fans to Boston, and showcasing all our city has to offer."
For further details and information about the Fenway Bowl, fans can visit FenwayBowl.com.
About Fenway Sports Management (FSM) 
Fenway Sports Management (FSM) is a global sports marketing firm that specializes in partnership sales, consulting, and the creation of unique and memorable events and experiences. A wholly owned subsidiary of Fenway Sports Group, FSM is a part of an elite family of properties that includes some of the most storied names and venues in all of sports including the Boston Red Sox, Liverpool Football Club, New England Sports Network and Roush Fenway Racing. For further information visit Fenway Sports Management.