Houston & LSU to Play in 2027 Texas Kickoff
---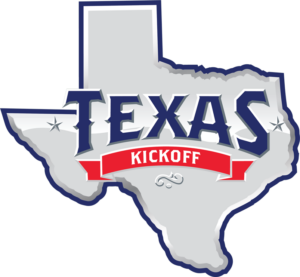 HOUSTON – The University of Houston Cougars and Louisiana State University Tigers will kick off the 2027 college football season in the latest installment of the Texas Kickoff at NRG Stadium in Houston. The Labor Day Weekend game will air on an ESPN network.
The 2027 Texas Kickoff is scheduled to be the first matchup between the two schools in 27 years – when the Tigers topped the Cougars 28-13 on September 9, 2000. LSU leads the all-time series 2-1, having also defeated the Cougars in a 35-34 thriller on September 7, 1996. Houston outlasted LSU, 20-7 on November 13, 1999, as part of its lone series victory. All previous meetings were played in Baton Rouge.
"Great regional rivalries, new and old, are part of what makes college football special, and we are thrilled to announce this 2027 matchup between the University of Houston and LSU, two outstanding programs that mean so much to the Houston area," said David Fletcher, General Manager of Lone Star Sports & Entertainment. "This event will bring fans together around an elite early-season Big 12 versus SEC showdown, and we anticipate a truly electric atmosphere at NRG Stadium."
The game will mark the 18th year that Lone Star Sports & Entertainment has worked with ESPN Events, a division of ESPN, to bring major college football events to NRG Stadium. The relationship includes the TaxAct Texas Bowl, Houston's annual bowl game which also features Big 12 and SEC teams at NRG Stadium during Bowl Season.
"I'm really excited about this opportunity for us," said Chris Pezman, Vice President for Athletics at Houston. "2027 is the 100th anniversary of our university. The chance to start the season playing LSU in a true neutral site game at NRG here in town for a game we don't have to return is a great way to begin the year."
"It's always exciting when our football program gets the opportunity to compete in Texas, where so many LSU fans and alumni reside," said Scott Woodward, Athletics Director at LSU. "We know our supporters will be just as excited to cheer on the Tigers to kick off the 2027 season, and we look forward to a memorable contest."
Fans interested in learning more information about this event, including the opportunity to join the priority wait list for when tickets become available for sale, can visit www.texaskickoff.com.
Lone Star Sports & Entertainment
Lone Star Sports & Entertainment is an event management company founded in 2003 that is closely affiliated with the NFL's Houston Texans. Since its founding, LSSE has established itself as the leading sports event promoter in Houston. In addition to producing annual college football events such as the TaxAct Texas Bowl, LSSE has emerged as a premier promoter for international soccer matches, including the Copa de Lone Star, Copa America Centenario, the 2010 MLS All-Star Game featuring Manchester United, the 2006 FC Barcelona U.S. tour, the International Champions Cup, the 2003 and 2008 matches between the United States and Mexico, and the 2005, 2007, 2009, 2011, 2019 and 2021 CONCACAF Gold Cups.
ESPN Events
ESPN Events, a division of ESPN, owns and operates a portfolio of collegiate sporting events nationwide. In 2022, the 32-event schedule included three early-season college football kickoff games, 17 college bowl games, 11 college basketball events, and a college softball event, which account for approximately 400 hours of live programming, while reaching nearly 64 million viewers and attracting over 800,000 annual attendees. With satellite offices in more than 10 cities across the country, ESPN Events builds relationships with conferences, schools and local communities, as well as providing unique experiences for teams and fans. For more information, visit the official website, Facebook, Twitter or YouTube pages.
Media Contacts:   
Texas Kickoff: Jack Holmes at [email protected]
ESPN Events: Bill Hofheimer at [email protected]