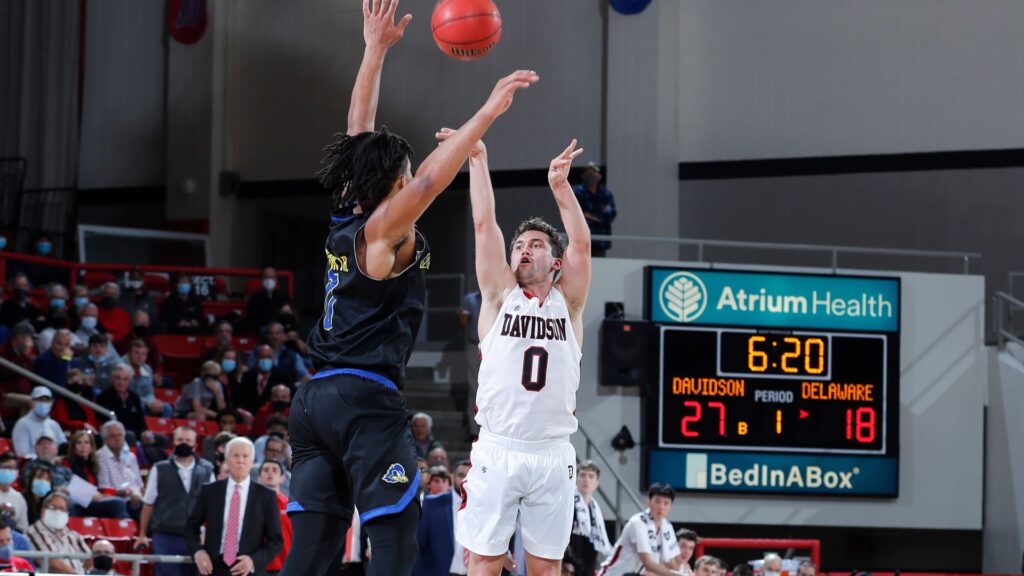 After a one-year hiatus, the Myrtle Beach Invitational returns at noon Eastern Time next Thursday, Nov. 18 with a matchup of two teams from opposite sides of the country when Davidson takes on New Mexico State, the first of 12 tournament games over four days.
Davidson (1-0) will make the short trip from North Carolina. The Wildcats are bringing with them an important new addition in junior guard Foster Loyer, a transfer from Michigan State.
Loyer averaged 4.2 points and 2.3 assists per game for the Spartans last season before injuring his shoulder and having surgery. But he already has demonstrated that he is fully recovered by sinking all six of his 3-point attempts and scoring 27 points in a 93-71 season-opening victory over Delaware on Tuesday.
Loyer's output included a stretch when he scored 11 consecutive points, part of a 30-6 first-half run for the Wildcats against Delaware, the preseason favorite to win the Colonial Athletic Association title.
"He's just a great leader," Davidson sophomore forward Sam Mennenga said of Loyer. "He's a great floor general. He shot the ball well, but he did so much more than that. He ran the game."
It will be a much longer excursion for New Mexico State (1-0), but traveling is nothing new for the Aggies. NM State was one of only two NCAA Division I men's basketball teams prevented from playing any home games in 2020-21 due to in-state COVID-19 restrictions.
The Aggies finally had a happy homecoming on Tuesday with a 62-51 season-opening victory over UC Irvine. Like Davidson, NM State was led by a newcomer, as Nebraska transfer, Teddy Allen scored a team-high 14 points. The junior guard averaged 16.5 points per game during his lone season with the Cornhuskers.
Allen was one of five Aggies to score in double figures, a balanced attack that NM State coach Chris Jans hopes will continue. "We've been our best when we've had deep teams," Jans said.
Davidson and New Mexico State have played each other only once before, way back in 1978. The Aggies won that game 69-68 in the first round of the ESPN Events Diamond Head Classic in Honolulu.