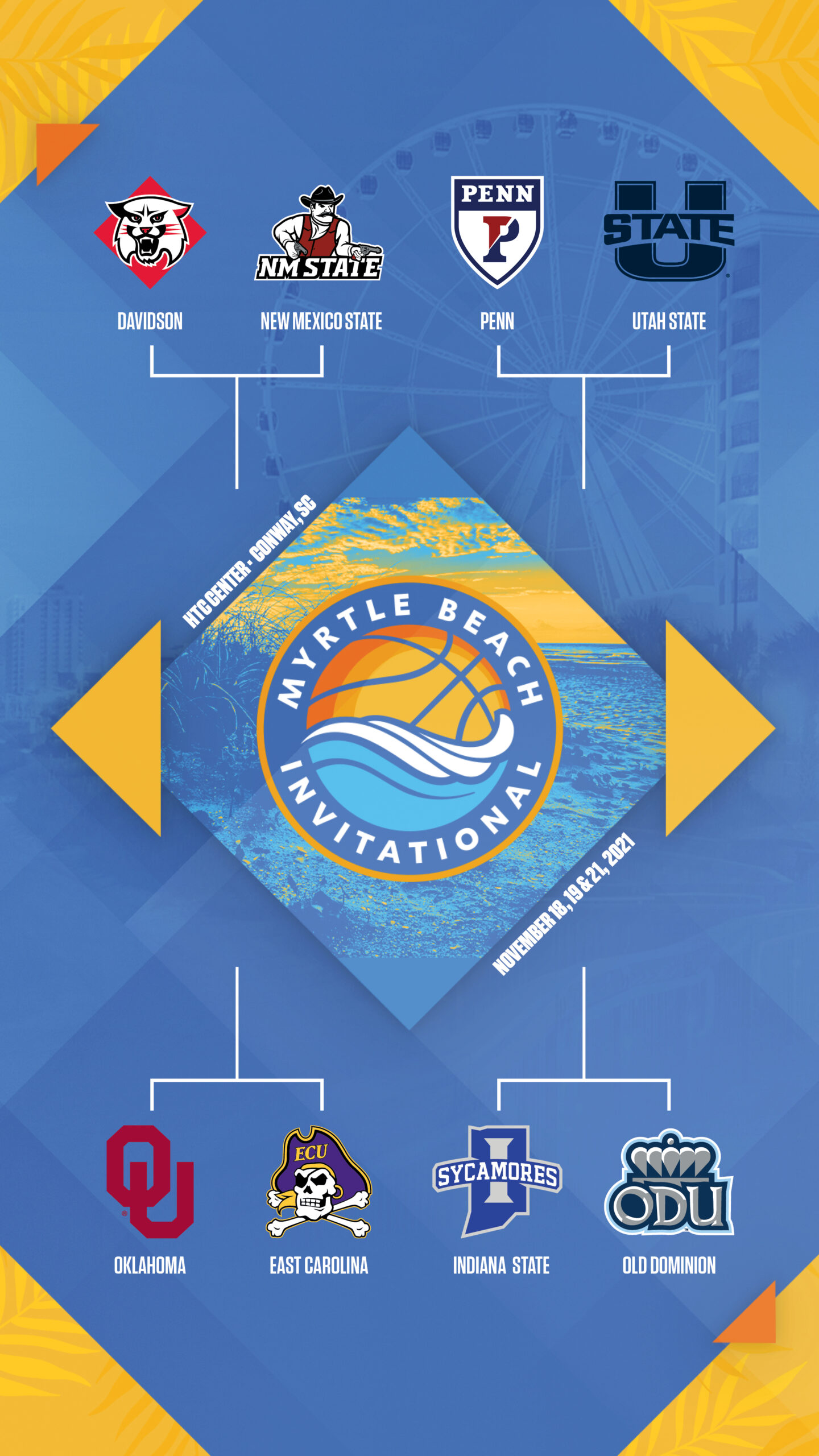 Tickets
Thank you for your interest in the 2021 Myrtle Beach Invitational!
The Myrtle Beach Invitational showcases 2021 post-season participants Davidson (Atlantic 10), Oklahoma (Big 12), and Utah State (Mountain West) along East Carolina (The American), Indiana State (Missouri Valley), New Mexico State (Western Athletic), Old Dominion (Conference USA) and Penn (Ivy).
Seating for the Myrtle Beach Invitational is general admission separated into two tiers – Premium Sideline and Baseline. Premium sideline tickets will allow first-come, first-served access to anywhere in Sections 104-108 and 112-116, which include the areas immediately behind each team bench. Likewise, Baseline seats will allow first-come, first served access Sections 101-103 and 109-111. Seating chart shown below.
All-tournament pre-sale tickets for the 2021 Myrtle Beach Invitational will go on sale Wednesday, July 28. Fans will have the opportunity to purchase tickets at the pre-sale rate through Tuesday, August 31.
Discounted hotel rooms will soon be available via our travel partner Anthony Travel.  For more information, please visit our Travel Page.
Purchase Tickets Here
Ticket Pricing
All-Tournament
Includes admission to all 12 games. Pre-sale rates valid July 28 through August 31.
Pre-Sale Premium Sideline
$135.00
Pre-Sale Baseline
$105.00