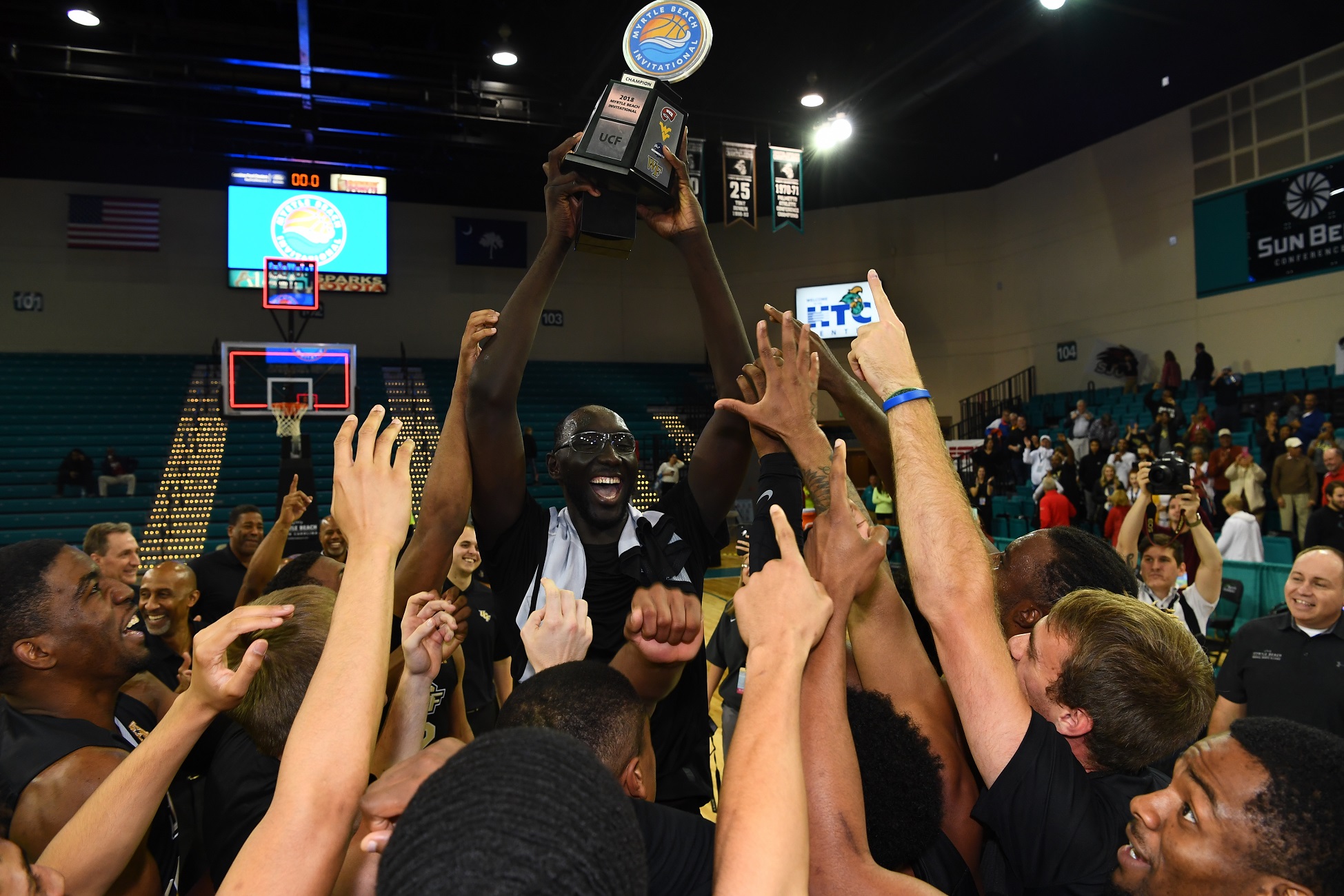 Tickets
Thank you for your interest in the 2020 Myrtle Beach Invitational. We are excited to welcome another quality field to the South Carolina Grand Strand November 19, 20 & 22. Current number 1 seed Dayton will be joined by Charlotte, Loyola Chicago, Missouri, Nebraska, Penn, Pittsburgh, and Utah State.
Seating for the Myrtle Beach Invitational is general admission separated into two tiers – Premium Sideline and Baseline. Premium sideline tickets will allow first-come, first-served access to anywhere in Sections 104-108 and 112-116, which include the areas immediately behind each team bench. Likewise, Baseline seats will allow first-come, first served access Sections 101-103 and 109-111.
Tickets will go on sale in early July. To receive Information about discount and pre-sale opportunities, simply fill out the contact form on this page.