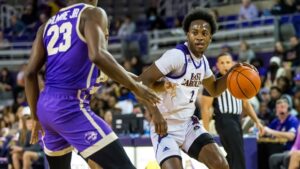 Look for two good defenses to be on display when East Carolina takes on Oklahoma at 7 p.m. ET Thursday in the opening round of the Myrtle Beach Invitation.
Oklahoma (2-0) gave up an average of only 51.5 points per game in easily dispatching Northwestern State and Texas San Antonio to start the season. The Sooners' D was especially dominant against UTSA, holding the Roadrunners to just 22.7 percent shooting from the field (15-of-66). That's the third-lowest percentage by an OU opponent in the past 25 years.
Oklahoma set the tone immediately against UTSA by giving up only four points over the first 11 minutes of the game, and 10 points for the entire first half. The Sooners then allowed just six more points during the first seven minutes of the second half to open up a 53-16 lead.
"I thought our first group set the tone defensively at the beginning of both halves," said Sooners coach Porter Moser, who left Loyola-Chicago earlier this year to replace the retiring Lon Kruger at Oklahoma. "They were noisy and did a lot of good things."
ECU's defense has been making some noise of its own. The Pirates (3-0) forced 16 turnovers in their season-opening victory over South Carolina State, increased that total to 20 against Canisius, then harassed Western Carolina into a 19-turnover outing.
"You have to be pleased with that," ECU coach Joe Dooley said. "Once we get our feet set, we play better. We just need to tighten up in transition."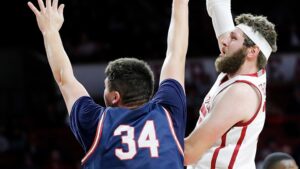 Both teams can make an impact offensively as well. The Sooners lost their top three scorers from last season, but appear to have found at least one solid replacement in Eastern Washington transfer Tanner Groves. The senior center averaged 18 ppg and made 60 percent of his shots (15-of-25) over the first two games.
The Pirates counter with junior guard Tristen Newton. After averaging 8.7 ppg last season, Newton scored a total of 29 points in the first two games of this season, then had a 30-point performance on 10-of-15 shooting against Western Carolina.