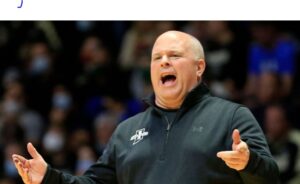 The final game of the opening round of the Myrtle Beach Invitational will feature two teams with identical records and similar concerns.
Indiana State (2-1) takes on Old Dominion (2-1) at 9 p.m. Eastern Time on Thursday. Both teams won their season opener, lost their second game, then rebounded with a win before heading to the MBI.
ISU needed that victorious sendoff to remove any lingering disappointment from a 92-67 pummeling by Purdue. The Sycamores got better in a hurry two days later with a 90-49 victory over Hanover College.
"It was a complete performance," ISU coach Josh Schertz said. "That was more of our identity and what we need to be."
ODU also enters the MBI tournament fresh off an important boost. The Monarchs dropped a hard-fought game to James Madison 58-53 on Saturday, then turned around just 48 hours later and beat Manhattan 79-58.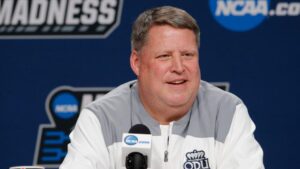 "You always want to grow and develop, and I think we've had the opportunity to do that so far," ODU coach Jeff Jones said.
Another similarity between the two teams is the number of key players they are attempting to replace this season. Most notably, ISU senior guard Tyreke Key, a two-time All-Missouri Valley Conference player, had season-ending shoulder surgery last week.
"It was the only choice after speaking with the doctor and looking at all available options," Schertz said of Key, who averaged 17.2 points and 5.3 rebounds per game last season.
The biggest loss for ODU occurred during the offseason, when point guard Malik Curry entered the transfer portal and left for West Virginia. Curry averaged 15.6 points and 3.6 assists per game last season.
"No question, Malik Curry played a big role for us," Jones said. "But with the new additions and the improvement the returning guys have made, not only will we compensate for that loss, but we have a chance to be a significantly better basketball team."
After Thursday's opening round, the 2021 Myrtle Beach Invitational will continue with four games on both Friday and Sunday. The championship contest is set for 3 p.m. ET Sunday and will be broadcast on ESPN2.