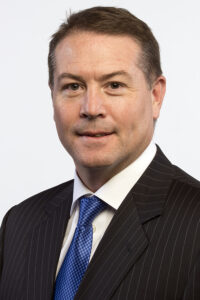 The St. Louis Billikens and the Wyoming Cowboys have quickly demonstrated they are capable of lighting up the scoreboard this season, as the teams prepare for their first-round matchup in the Myrtle Beach Invitational at 2 p.m. ET on Thursday.
The Billikens (2-0) opened their season by defeating Southern Indiana 75-63, then turned around two days later and hit triple digits in a 102-66 victory over Lincoln (Mo.) University. Senior forward Terrance Hargrove Jr. matched his career-high with 27 points (to go along with a career-high 15 rebounds) against USI, and junior guard Sincere Parker did the same with 20 points on 9-of-12 shooting against Lincoln.
But St. Louis coach Travis Ford said he is more concerned with his team's overall effort on the court than the totals on the scoreboard and stat sheet.
"It's not about the numbers. It's about the approach," said Ford, who is in his eighth season leading the Billikens. "If we can dig down and find that level of competitiveness, then we'll have a chance to have some success. But our team can't have the type of year we want to have unless we all play like that."
Meanwhile, the Cowboys (1-0) were able to top 100 points their first time out of the gate this season, galloping past Northern New Mexico 104-56. Wyoming went 18-of-27 from the field in the first half and shot 62 percent for the game, including 56.5 percent (13-of-23) from 3-point range. Senior guard Sam Griffin, a transfer from Tulsa, scored 23 points in his Wyoming debut. In addition, the Cowboys had nearly a 2-to-1 assist-to-turnover ratio (22 to 12).
"It has been a long time since we have had 22 assists, and with our team that is where the game becomes cleaner," fourth-year Wyoming coach Jeff Linder said. "Our team this year needs to play a little bit more in flow and get out and not be so structured. We have very good players who can play in space, and I thought it was a good collective effort by our guys (in the opener)."