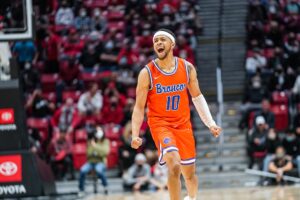 When Boise State and Charlotte meet in the opening round of the Myrtle Beach Invitational, both teams will have an important returning player on their roster. But those two players took distinctly different routes back to the collegiate hardwood.
After helping lead Boise State to a 27-8 record and the Mountain West Conference title last season, guard Marcus Shaver Jr. declared for the NBA draft. Before the draft was held, however, Shaver tweeted out, "Bronco Nation, let's run it back one more time. I will return for the 2022-23 season."
"We are thrilled to have Marcus back for another season," Boise State coach Leon Rice said. "Not only is Marcus a special player, he's a very integral part of our program."
That was certainly true last season, as Shaver led the Broncos in minutes per game (33.1) and 3-point field goals made (57), and finished second in scoring (13.3 points per game) and steals (38). Shaver's all-around game was on full display in Boise State's 68-66 loss to South Dakota State to open this season, as he finished with 17 points, six rebounds, five assists and three steals.
For the first time since his junior year of high school, Shaver is starting at point guard this season, replacing the departed Emmanuel Akot in that role.
"That's my natural position," Shaver said. "That's the position I'll play at the next level, so being a point guard this year is going to be fun."
Charlotte, meanwhile, is excited to see the return of 6-foot-7 junior guard Brice Williams, who missed all of last season with a knee injury. In his first game action of the year, Williams had 14 points and six rebounds in the 49ers' 82-59 season-opening victory over Coppin State.
"Having Brice out there healthy and having him play well is important to him just as it's important to us," Charlotte coach Ron Sanchez said. "He's put in the time. He's waited over 12 months to get back on the floor and get out there to play unselfishly and share the ball."
Speaking of sharing the ball, the 49ers had one possession against Coppin State in which they made eight consecutive passes before guard Lu'Cye Patterson drained a 3-pointer.
"It was really nice to see how well we shared the ball," Sanchez said. "As a team, they played really unselfish today. There is some chemistry here that can work, and today was a small taste of what it can be."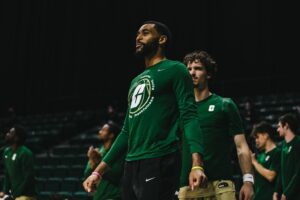 Charlotte's Brice Williams