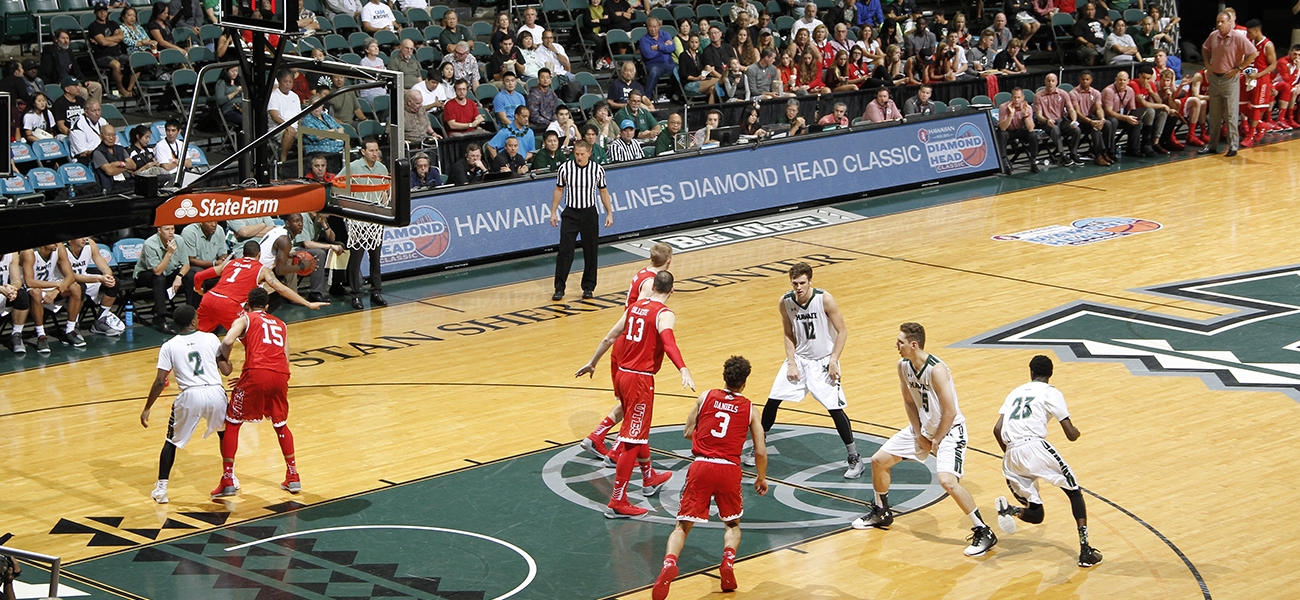 Tickets
Thank you for your interest in the 2021 Hawaiian Airlines Diamond Head Classic. Tickets will be available Fall 2021.
To receive information about special offers and on-sale dates, simply fill out the "sign up" form below.
Coaches vs Cancer
More information coming Fall 2021 regarding the annual Coaches vs. Cancer event!
Purchase Tickets
Ticket Pricing
All Tournament Packages
6 Sessions, 12 Games
Upper Level - J-BB, HH-Q
$90.00
Upper Level - CC-GG, P-K
$70.00
Reserved Session
Session 2, Session 4, Session 5 and Session 6
Upper Level - J-BB, HH-Q
$22.00
Upper Level - CC-GG, P-K
$15.00
General Admission
Session 1 and Session 3
Senior Citizen
Age 65 and Up
Session 2, 4, 5, & 6: Upper Level - J-BB, HH-Q
$18.00
Session 2, 4, 5, & 6: Upper Level - CC-GG, P-K
$13.00
Student
Age 4 to 18 with ID
Session 2, 4, 5, & 6: Upper Level - J-BB, HH-Q
$8.00
Session 2, 4, 5, & 6: Upper Level - CC-GG, P-K
$5.00