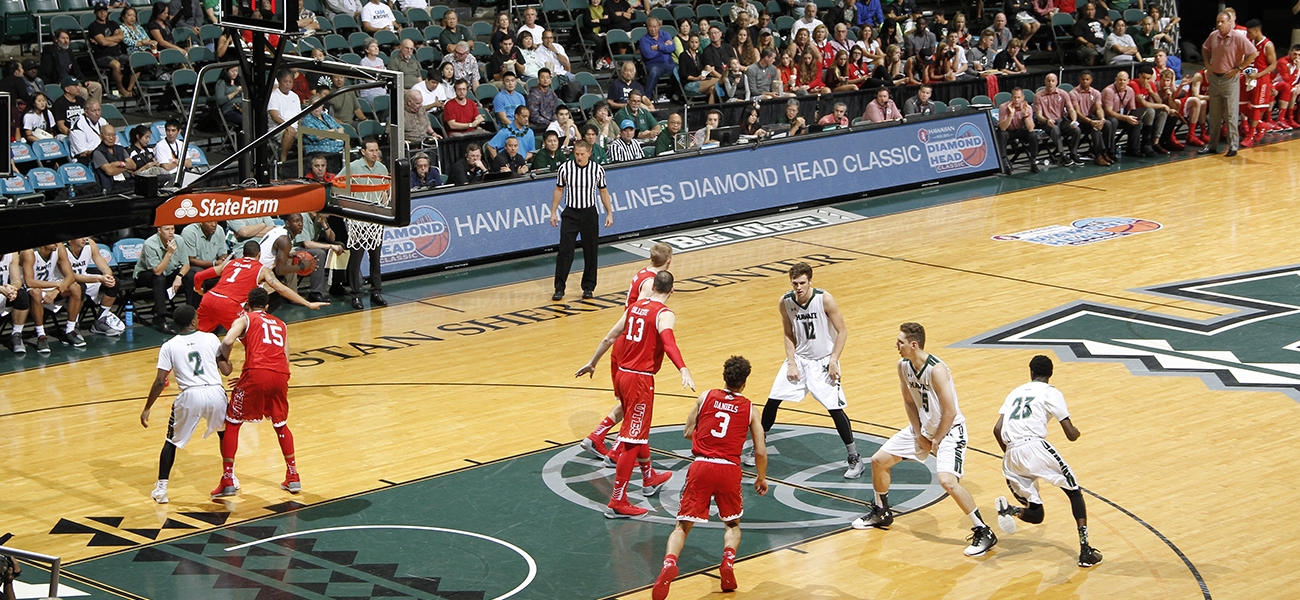 Tickets
Thank you for your interest in the 2020 Hawaiian Airlines Diamond Head Classic. This year's tournament will feature, Arizona State, Oklahoma, North Texas, Saint Mary's, San Diego State, Seattle University, Temple and host Hawai'i.
Tickets will be available Fall 2020.
Coaches vs Cancer
More information coming Fall 2020 regarding the 5th annual Coaches vs. Cancer event!
Purchase Tickets
Ticket Pricing
All Tournament Packages
Lower Level Package
$110.00
Upper Level Package
$70.00
Reserved Session
Session 2, Session 4, Session 5 and Session 6
Individual (lower level)
$30.00
Individual (upper level)
$18.00
Individual Senior Citizen (65+) (upper level K-P, CC-GG)
$10.00
Individual Students (4-18 and college students with valid I.D.) (upper level K-P, CC-GG)
$10.00
GENERAL ADMISSION
SESSION 1 AND SESSION 3